Attorney Timothy J. Mason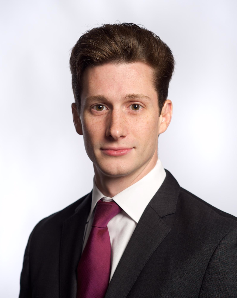 Timothy Mason, an associate attorney, represents adults and children injured by vaccines in the Vaccine Injury Compensation Program (VICP). Before joining the Law Office of Sylvia Chin-Caplan, LLC, Tim worked for a small firm in Boston with a diverse litigation practice where he was engaged on a wide variety of cases, including personal injury, employment, civil rights, contract, and real estate matters. Tim graduated from the University of Massachusetts Amherst in 2010 and graduated with honors from Suffolk University Law School in 2014.
During his first year of law school, Tim was a recipient of the Best Oral Advocate award in recognition of his courtroom advocacy skills. In his final year of law school, Tim worked as a student attorney for the Battered Women's Advocacy Program where he helped domestic violence survivors obtain restraining orders in Boston Municipal Court. Before law school, Tim worked as a paralegal for a firm that also specializes in vaccine injury law.
Tim is a member of the Massachusetts Bar Association and the Vaccine Injured Petitioners Bar Association. He has presented on topics before the Vaccine Injured Petitioners Bar Association and he periodically authors blog articles on topics related to the VICP.
Tim is admitted to practice before the Supreme Judicial Court for the Commonwealth of Massachusetts, the United States District Court for the District of Massachusetts, and the United States Court of Federal Claims. In his free time, Tim enjoys spending time with family, practicing Brazilian Jiu Jitsu, playing music, and learning about the science behind vaccines and vaccine injuries.
Tim can be reached at (617) 419-7162 or via e-mail at tmason@scc-law.com.